I participated in the QS2018 conference Sept 22-23 in Portland – two very intense days as (again!) I had committed to do too many different talks and sessions during the conference.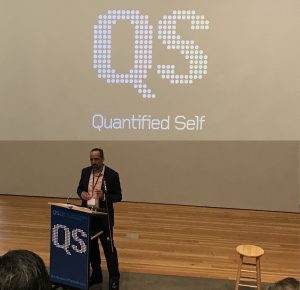 This included a breakout session on subjective experience tracking and a how-to session on building self-tracking instrumentation. In addition I did a personal show and tell talk and was invited to the panel in the closing plenary session.
In particular I enjoyed the opening of the QS18 conference by Allen Neuringer, professor of psychology saying "I have waited 50 years to be here".